Paris October/November 2004
---
The Classroom :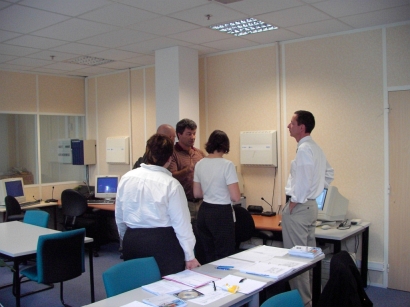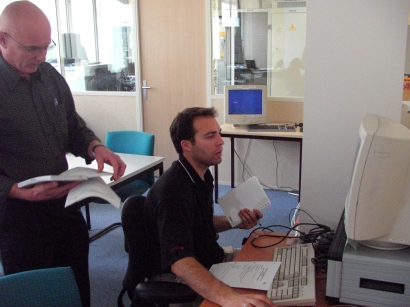 Isabelle ,Jim, Nick, Marie and Thierry Jim and Andrew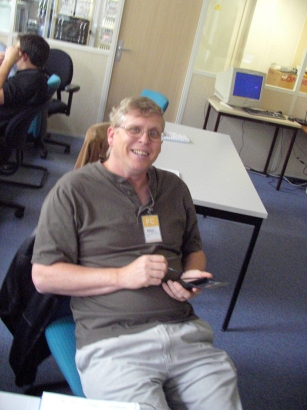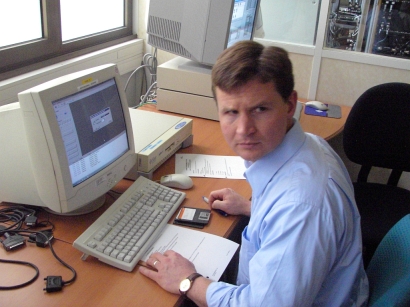 Bill Tom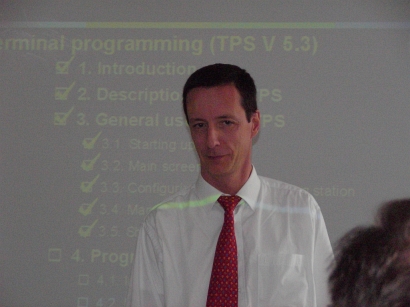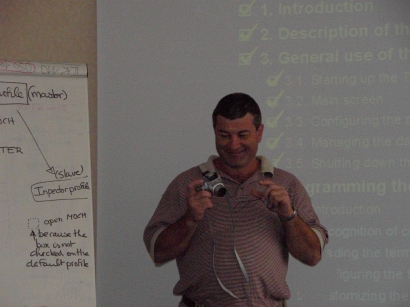 Thierry Nick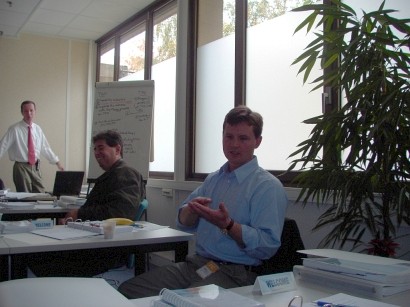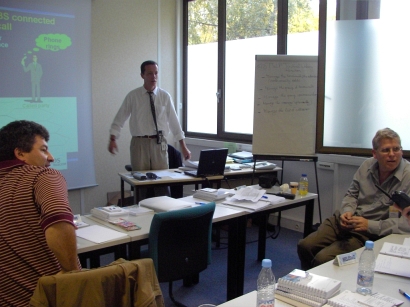 Thierry , Sam and Tom Nick , Thierry and Bill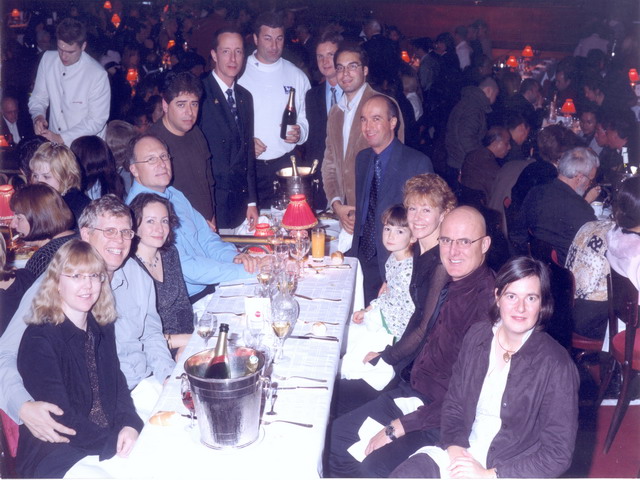 A night to remember at the Moulin Rouge A Great Meal and show !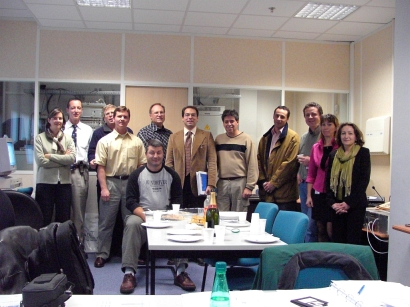 Cake and Drinks on the last day
---
Paris the City :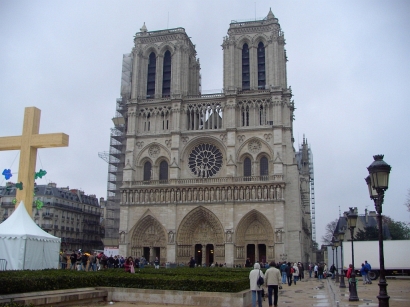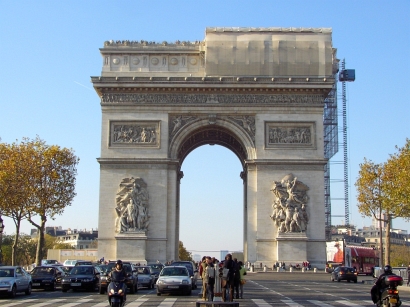 Notre-Dame Cathedral Arc de Triomphe
223 Feet Tall 164 Feet Tall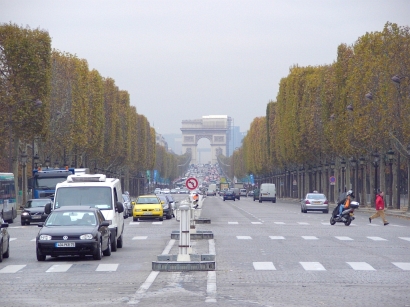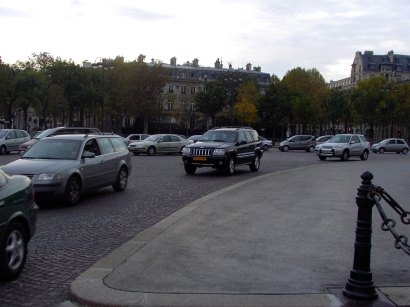 Arc de Triomphe from Concorde Traffic at Arc de Triomphe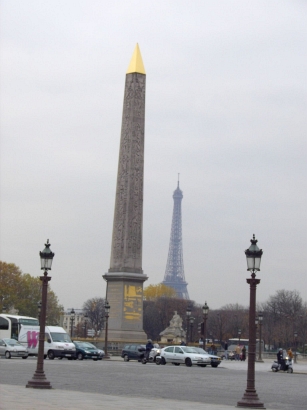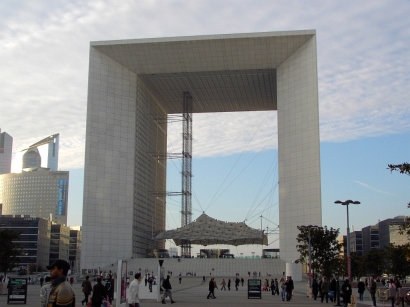 The Obelisk from Luxor in Concorde L'Arche de la Defense
90 feet Tall and over 3000 years old 330 Feet Tall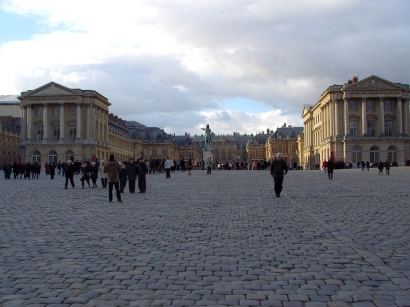 Palais du Versailles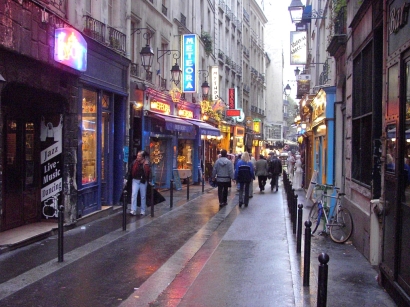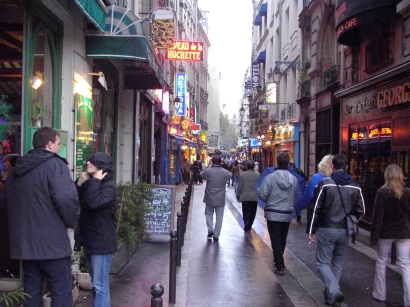 St. Michel and the Latin Quarter Boutique Shops and many fine restaurants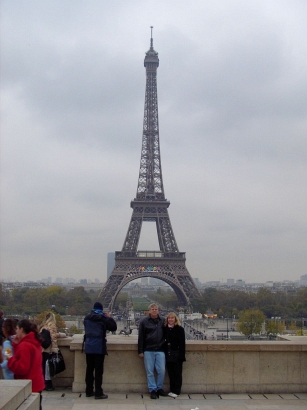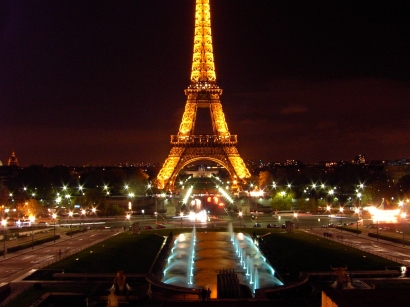 Tour de Eiffel - Bill and Deb View From Place du Trocadero
984 Feet Tall exact same spot Hitler stood in 1941 when the Germans invaded France in WW 2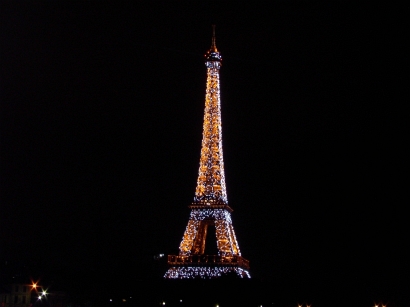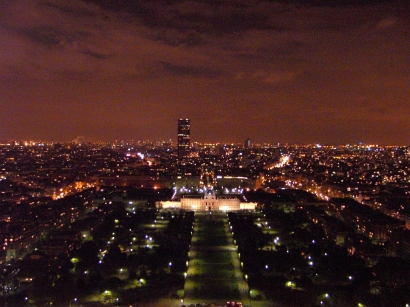 Tour de Eiffel Picture from the Tower View of Ecole Militaire
---
The Shooting at the Eiffel Tower Nov 12, 2004
My wife and I went to tour the Eiffel tower on this date and ended up inside the Pilier Ouest when a deranged person who was hand cuffed at the time managed to get hold of a policeman's gun and fire six shots. He narrowly missed us by several feet shattering a window to our left. A police officer was shot in the shoulder , one security guard was hit in the arm and another was hit in the neck.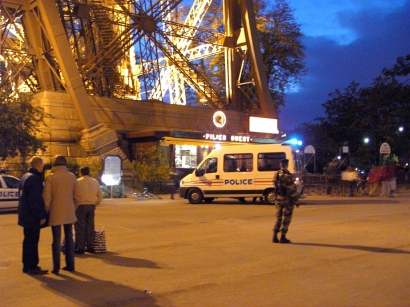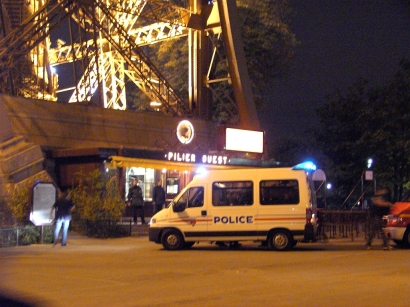 More Police arrive on scene ( That is a soldier with a machine gun) Ambulance arrives soon after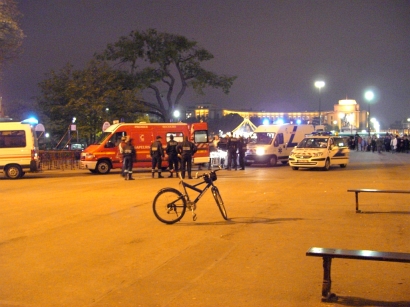 Injured Policeman is put into waiting ambulance
Because of the shooting we were not able to go up the tower !
So the next day we went back and after telling security what happened the day before we were ushered to the elevators to go up, bypassing the long lines.
The Ouest Pilier was still closed the next day but I was able to take some pictures.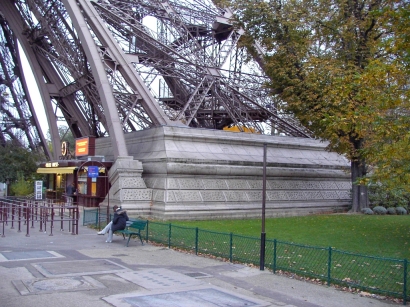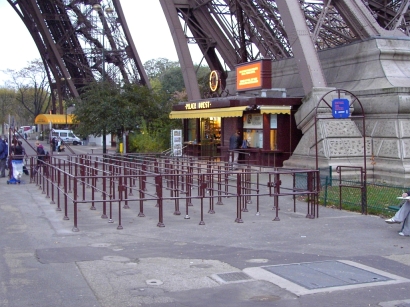 Pilier Ouest Area to line up for tickets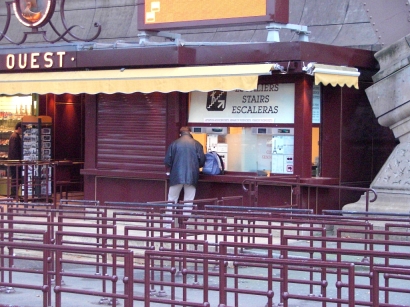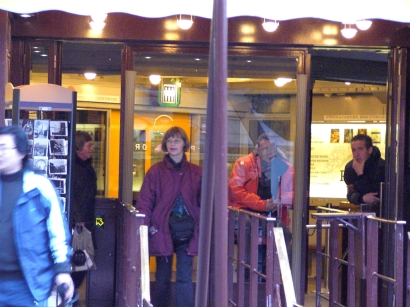 Ticket Booth Entrance to Pilier with elevator straight ahead
The elevator is a double deck type, so you can load on this floor or up the spiral staircase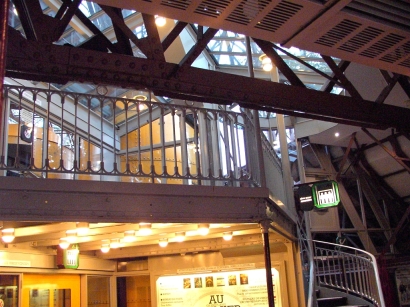 Staircase that we were standing on ( we were almost at the top around the curve. Landing where us and about 15 other people took cover
Shooter was on other side of staircase on ground level.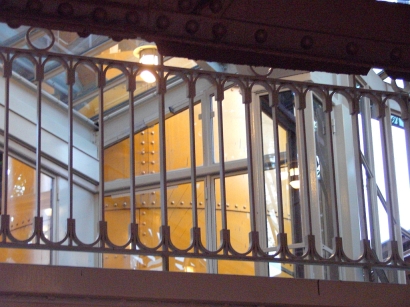 You can see the two windows broken from the bullets that were to our left about 3-4 feet
END !
---